3rd Act Substance Solutions.
Helping older adults recognize and resolve alcohol and drug misuse.
For many older adults, alcohol and prescription drugs can make a dangerous cocktail.
Substance misuse is the overuse or misuse of alcohol, prescribed medications, recreational drugs like marijuana, or a combination of the above.
Substance misuse among older adults is one of the fastest growing and most complex health issues facing our country today. The number of older adults suffering from alcohol and drug disorders is increasing at such an alarming rate, the national Substance Abuse and Mental Health Services Administration (SAMHSA) refers to this trend as "an invisible epidemic." The National Council on Alcoholism and Drug Dependence (NCADD) describes this situation as "under estimated, under identified, under diagnosed and under treated."
3rd Act Substance Solutions recognizes the symptoms, acknowledges the consequences and offers solutions.
Our Mission:
To increase success for older adults struggling from substance use issues through innovative programs and services that enable them to regain the energy and vitality that comes with living a healthy senior lifestyle.
For additional information: 
Substance misuse among older adults
is surprisingly common.
The sobering facts:
Alcohol misuse—and the mixing of alcohol with prescribed or over-the-counter drugs—is the number one substance misuse issue among older adults. In the past decade, the misuse of opioids and other prescribed medications has surged.
Substance Misuse in Older Adults
One in five seniors struggles with substance abuse (alcohol, marijuana and/or prescription drugs). (SAMHSA, 2012)
11% of hospital admissions, 14% of emergency room admissions and 20% of psychiatric hospital admissions stem from senior drug or alcohol misuse and abuse (NCADD, 2018)
Alcohol Misuse
Over three million seniors (65 and older) battle alcohol abuse. (Psych Central, 2018)
More than 10% of people over 65 engage in binge drinking, defined for seniors as consuming three or more alcoholic drinks at one time. (NIAAA, 2018)
Problems stemming from excess alcohol consumption—including interactions between alcohol and prescribed or over-the-counter medications—far outnumber other substance abuse problems among older adults.
Prescription Drug Misuse
 Adults 65 and older account for nearly 30% of all medications prescribed in this country. (NCADD)
The past decade has seen a surge in opioid misuse among older adults—including heroin and powerful prescription pain narcotics like fentanyl. (U.S. News & World Reports, 2018) Opioid misuse among seniors accounted for 11% of ER visits in 2006 and 44% in 2014—a 220% increase in just eight years. (Innovation in Aging, 2019)
A third of older adults initially prescribed benzodiazepines by non-psychiatric clinicians (like primary care providers) continue these medications long term. One year later, nearly one in four seniors remained on these "short-term" medications. (JAMA Internal Medicine, 2018)
22.9 million adults age 50 and older use opioids non-medicinally. Between 15% and 32% of people age 65 and older misuse or abuse benzodiazepines. (NIH, 2018)
Unique Population Dynamics
A recent Mayo Clinic survey demonstrated that of 100 seniors who abuse prescription drugs, over a third began their dependence after the age of 60.
The physical impacts of aging, particularly chronic pain, put older Americans at increased risk for abusing opioids, with dependence creeping up quickly.
35% of older adults are lonely (AARP, 2018) and may be more prone to depression, leading to a higher risk of substance abuse.
Signs of substance abuse may be confused with signs of aging, making diagnosis more difficult.
Alcohol and drug misuse may elevate seniors' already high risk of injury, illness and memory loss.
Guilt, lack of self-awareness and shame (stigma) may prevent older adults from reaching out for help, while family members often struggle with denial.
For additional information:
We specialize in solutions.
Complex situations call for comprehensive and compassionate solutions.
Substance misuse is always complex, but identifying and addressing substance misuse in older adults is particularly challenging. First, there is scant research on how addiction affects this population. Also, aging baby boomers' attitudes toward drug use are looser than those of previous generations, making boomers more comfortable with both legal and illegal drug use, and more apt to mix drugs with alcohol.
Further complicating the issue, one-third of older adults are lonely. Retirement, loss of a spouse and the physical stresses of aging may cause older adults to use alcohol or drugs to self-medicate. And though older adults are more likely to experience swift and severely negative effects of addiction—like illness, injury and socioeconomic decline—their guilt, lack of self-awareness and social stigma may prevent them from seeking help. Family members often experience their own denial.
3rd Act Substance Solutions focuses on the older adult demographic. We partner with you in creating customized solution-oriented programs specifically geared to baby boomers and older adults.
Spectrum of Substance Misuse

Our partnership begins with a thorough needs assessment of your particular community. We then design a strategic program to meet those needs, following through with program implementation and ongoing support.

Education Programs:
Our data-driven, science-based educational programs are essential tools for imparting factual information and reducing the stigma of addiction and recovery. 3rd Act facilitates expert-led lectures and training programs as well as community communication channels and newsletters.

Staff Training:
To ensure the health, wellness and safety of both staff and residents, 3rd Act facilitates compassionate and stigma-free discussions about substance misuse. When we understand "what a healthy lifestyle looks like," we can more easily achieve it.

Peer-Led Discussions:
To help normalize substance misuse as a medical condition rather than a character flaw, 3rd Act promotes peer-led conversations featuring residents who have experienced  addiction and recovery. The sharing of these personal and family experiences promotes social acceptance and encourages physical, social and spiritual well-being.

Custom Programs:
We assess existing programs, individuals and resources that are already in place to meet substance misuse challenges. Then we develop a Resource Hub with relevant programming components, customizing solutions to best fit each community. We also create family programs to educate loved ones, strengthen bonds and effect cultural change.
We're dedicated to happy, healthy 3rd acts.
3rd Act Substance Solutions has the tools and expertise to support fulfilling third acts.
Peggy Franklin, B.A., M.A.
Principal
Peggy Franklin, founder of 3rd Act Substance Solutions, has longtime experience in the senior living industry including key leadership marketing and sales positions with Transamerica Senior Living and California Lutheran Homes. Throughout her career she has developed strategic marketing and business growth plans with the goal of providing superior senior housing. Known for developing Bridgepoint, the first Assisted Living community in Beverly Hills, Peggy is an adjunct professor in the Graduate School of Gerontology at the University of LaVerne Business Management School. She has served as Chair of the Board of Women in Recovery and is a member of several senior living associations. Peggy founded 3rd Act Substance Solutions to help build living communities that welcome, embrace and attract older adults either in recovery or seeking recovery.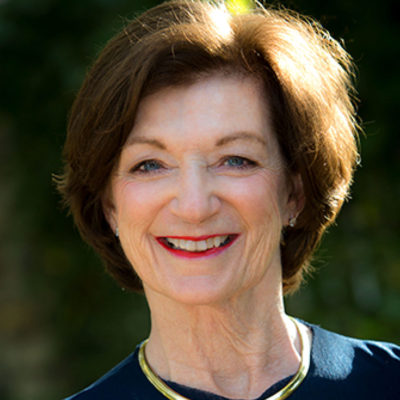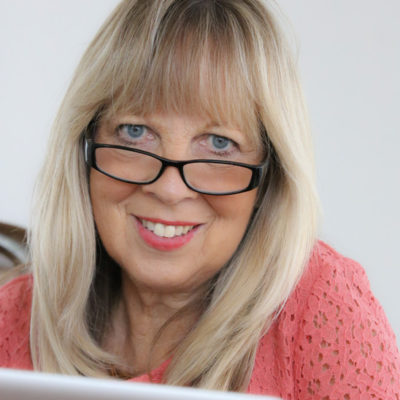 Sharon Weber B.A., M.A., M.B.A.
Advisor
Sharon is co-founder of The Haven at College, an innovative treatment program on college campuses across the United States. A passionate advocate for addiction services and a grateful person in long-term recovery, she has held a regional volunteer position at The Betty Ford Center and served as a Board Member of Hazelden's Youth Advisory Committee and Young People in Recovery. Sharon speaks frequently at conferences on addiction, alcoholism and recovery solutions. In her 35 years as a marketing strategist, Sharon has launched global and national brands for Fortune 500 companies.
Chris Hart, B.A.
Strategist
Chris Hart is a Partner at sr4-DIS, a Chicago-based data information firm that has deep experience in the recovery science field. Chris oversees research and development activities aimed at improving access to care and support services. His team manages and administers the online Recovery Resources Hub, which operates in collaboration with the Google Recover Together platform.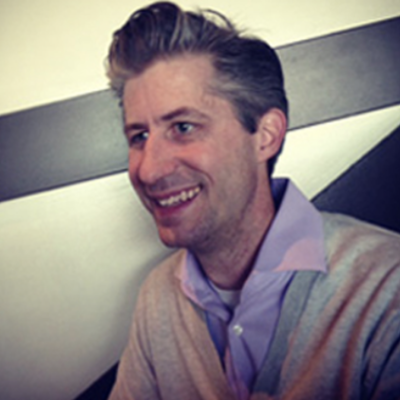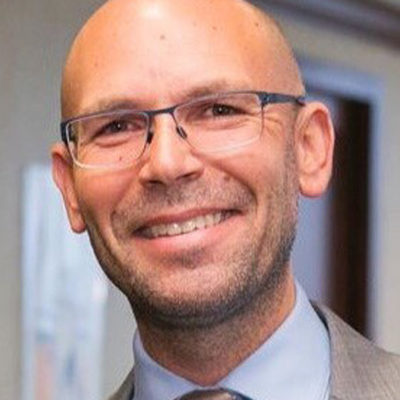 Rich Johnson
Project manager
Rich Johnson is a leadership and organizational coach who helps leaders and teams increase their personal and collective impact. As a principal at sr4 Partners, Rich works closely with companies to build healthy leaders, cohesive teams and thriving cultures. As co-founder of Ignite, he created a cutting-edge peer learning community for networks of members and coaches. Earlier in his career Rich was responsible for co-curricular experiential learning programs at a Chicago university.
Let's work together for memorable third acts.
For additional information call 626.688.2304
Our Mission:
To increase success for older adults struggling from substance use issues through innovative programs and services that enable them to regain the energy and vitality that comes with living a healthy senior lifestyle.